Optometrist SEO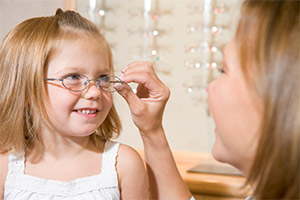 If you are an optometrist who wishes to expand their business in any way possible, then you need to know the basics of exposure. Exposure is how you present your business to the outside world, so people know about the goods and services you provide. In the past, this took the form of advertising in the newspapers or on television. In this present day and age, this comes in the form of online searches.
With a large majority of the population having a connection to the internet, businesses are scrambling to find ways to find the most exposure on a search engine such as Google, Yahoo, and Bing. You don't need to know the technicalities of ranking on Google because Optimization Prime will do that for you. Here is a short list of things we can help you with.
SEO
The field of ranking on a search engine is called search engine optimization or SEO. SEO is the way a search engine will use information to rank your website online. Algorithms are used to sift through all of the data out there so you can get a search result in less than half a second. Here are a few things to consider if a search engine wants to rank you or not.
Metadata
Metadata is a summary of your page's description. Every site has metadata on its page and it is the way Google and other search engines determine if you should rank on them or not. Metadata will use the keywords and technical backlinks on your site to determine your ranking.
For example, let's say you are an optometrist located in New York City and you want to rank on a first page on Google. Your metadata will be "optometrist" and "NYC". Your content layout, title, and description will have a big impact on your metadata and rankings.
Page Length and Content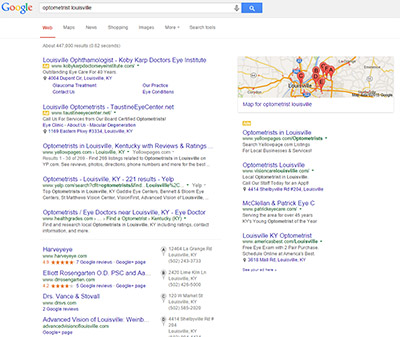 SEO used to comprise of machines spitting out articles with the desired keywords. But with Google updating their search engine algorithms about 500 times a year, the use of article generators are no longer valid. Search engines will determine your rank with page content, page length, and flow.
If your article doesn't sound like a human being typed it up, chances are you will not rank at all. The page length should be around 400 to 500 words, but the more words and relevancy, the higher you will rank. Optimization Prime will help you present quality content on your site as well as know which articles and keywords are needed to rank locally and nationally.
We Can Help
As a busy optometrist investing thousands of hours into SEO probably isn't on your agenda. No, you need a company that specializes in this field so you can get customers going to your website and walking through your front doors. Let Optimization Prime help fix your website so you can start seeing more customers and more dollar signs.