Optimization Prime has realized the importance and the significance of Micro Moments. You may be asking yourself what "Micro Moments" are. This article of copy will explain to you what they are, how they work, examples and will help you focus your thoughts into evaluating if you need our company to get your presence on board.
For you to fully start looking at Micro Moments as truth and reality we need to define what they actually are. Definition: A micro moment is a mobile moment that requires only a glance to identify and delivers quick information that you can either consume, or act on immediately.
Micro Moments are shaped by three major aspects:
1. Smartphones give us the opportunity to be given IMMEDIATE ACTION or gratification by doing searches and getting our answers NOW!!
2. In today's "I don't believe until I see it" world, at this very moment our patience is low and expectations are high. RELEVANCY, quality of message/speed, and usefulness of your marketing approach is more important than ever due to these core attributes of Micro Moments.
3. Everyone in the world demands loyalty no matter who you are. The goal of LOYALTY is to make these customers happy every single time they access your site/think about your brand.
Now let's move on to what types of Micro Moments Google states are the most influential.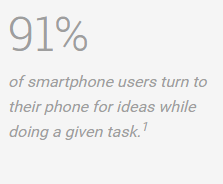 1. Want to know micro moments: Since your customer is on your site and their time is precious you have to cater to their ever waking moment. If they want to know something they want to know it NOW; you better have thought about how this works or you might just be missing out.
2. Want to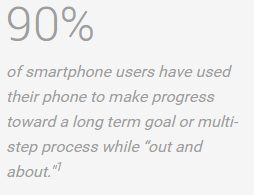 go micro moments: A lot of traffic, directions, eating out on the go, etc. decisions are made by reviews, and how your brand appeals to the customer on the go. These types of decisions can be detrimental to local businesses if they have a bad unison of message.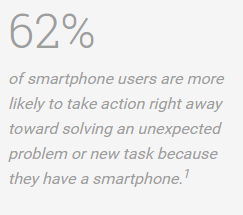 3. Want to do micro moments: Bored? Wanting to do something and wanting to know now? Ever said "if I stay in this house one more second I a going to burst!"; these moments can take us by storm. They can shape your ideas on impulse and make you more money
4. Want to buy micro moments: These are one of this topics way to produce "Now Money" for your organization. Micro moments that focus on "wanting to buy" are where the rubber meets the road for a lot of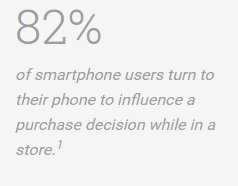 companies. With Impulse shopping ease of use plays a major factor. Would you buy anything on mobile if it took you a long time to do it? Do you think that shopper is 100% committed to that purchase when they were offered 10 minutes to think twice? Optimization Prime thinks about all of these topics to make sure you are aware of the proper marketing strategies out there. We do our best to keep up to date with all major trends and hype.
Since the creation of an internet browser on the smartphone Micro Moments have shaped the way humans have acted and reacted to the purchase process. I know when I need help fixing something I always turn to YouTube or a forum and going back into the house/using a computer takes a lot of time.
Let us know what you think! We would love to hear from you.
Resources:
1. Consumers in the Micro-Moment, Google/Ipsos, US, March 2015, n=
5,398, based on internet users