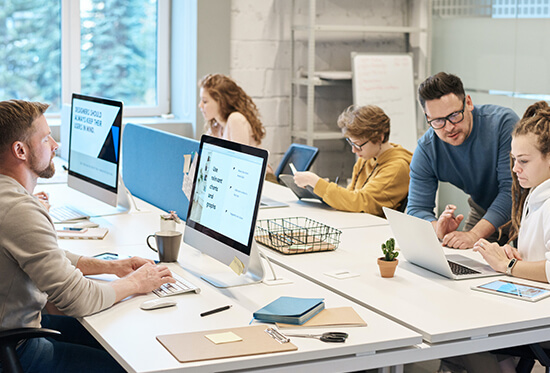 Having a great website is a big piece of the online puzzle, but just because your website is out there doesn't mean new customers will suddenly come flocking. We offer a number of services that can help bring new customers to your door.
Having exceptional content that informs and engages your website visitors is one of the key factors in improving your search engine rankings and getting customers to take action. Regularly adding new content helps keep you ahead of the competition and keeps your visitors coming back for more. Although you know your business inside and out, you may not be great at putting all of that knowledge into writing or simply don't have time.
At Optimization Prime, our team can work to create content written specifically for your business. We take into account your competition, top keywords, your location, the specific offerings of your business, and more to write content that people want to read and search engines like to find.
Search engine optimization isn't something you can just do once and then forget about. Search engines are constantly updating and refining their algorithms to better serve searchers. Your competitors aren't sitting by idly either – they're always changing too!
To keep at the top of the rankings, you need to make sure your digital presence is always optimized. From updating content and citation management to analyzing reports and technical tweaks, we'll help keep you on top of any changes.
Ongoing Conversion Optimization
Any fisherman knows that getting a fish on the hook doesn't necessarily mean you're going to have dinner tonight. In the same way, just getting a potential customer to your website doesn't mean that you have a sale.
Conversion rate optimization is the practice of converting your website visitors into actual paying customers. Many factors go into this, including the overall design of the website, the color of a button, the text on the site, and much more.
It's a complex science that requires rigorous testing, reviewing data, and making refinements over time. Small changes can add up to big gains in the amount of converting visitors if you take the time and energy to work on optimizing your conversions.